Our Mission
To promote cardiovascular education of professionals and lay people and to recognize major cardiovascular achievements for both young and established investigators throughout the whole world.

The Academy
The International Academy of Cardiovascular Sciences was founded in 1996 and is head quartered in Winnipeg, Manitoba, Canada. Established by renowned Cardiovascular Scientists, Surgeons, and Cardiologists, the Academy provides the organizational structure for the world-wide sharing of research and education information in the field of heart health.
Although great strides have been made in improving the death rate from heart disease, heart attacks and related problems are still the number one killer. The Academy believes that a fundamental problem is the lack of transmission of knowledge to the public. Research has found answers but the facts are too slow in moving beyond the labs.
The Academy, through world-wide representation, builds connectivity and encourages networking through traditional means of conferences, workshops, journals, text and symposia, as well as consensus panels made up of advisory board members and other experts. The Academy continually pursues new information technologies which will result in more rapid and wider availability of the latest discoveries to help save lives.
Objectives
To promote the scientific basis for the practice of cardiology and cardiovascular surgery by:

organizing Cardiovascular Teach-ins all over the world for continued education of practicing physicians, surgeons and experimental cardiologists
establishing cardiovascular forums in all major cities of the world for organizing and increasing the interaction of clinical cardiologist as well as surgeons with basic scientists
setting up national offices of the Academy for coordinating its activities in different countries
cooperating with various national agencies in different countries concerned with the education of medical students, graduate students and postdoctoral fellows
collaborating with various national and international organizations dedicated to both clinical and experimental research in the area of cardiovascular sciences.

To foster the exchange of information about cardiovascular health and disease by:


establishing national and international networks of various centres and institutions for optimal utilization of resources
promoting exchange programs among different countries through respective governmental agencies
publishing scientific symposia proceedings and a quarterly Official Bulletin "CV NETWORK" as well as developing in interactive Web site- www.heartacademy.org - for promoting cardiovascular education

To increase public awareness with respect to cardiovascular health and disease by:


making the general public aware of the cardiovascular risk factors and prevention techniques by holding public seminars and lectures
expressing views on cardiovascular issues through national and international media

developing health and prevention in cardiovascular disease


To recognize the exceptional cardiovascular achievements by:


identifying established professionals of high reputation for awarding Fellowships of the Academy (not more than 250 at any given time)
awarding major prizes to distinguished scientists, clinics, and surgeons

selecting young talents for awards and travel grants
(Distinguished achievements are recognized annually especially with the Academy's "Medal of Merit", Distinguished achievement, Distinguished Service and other severalNamed Awards.)

To raise funds from individuals, foundations, governments and corporate sources for various programs of the Academy through:


supporting symposia/workshops/seminars in heart health topics

establishing corporate members of the Academy

identifying patrons and supporters of the Academy

Founding Directors of the International Academy of Cardiovascular Sciences
CHAIRMAN: Makoto Nagano, Tokyo, Japan
Norman Alpert, Burlington, USA
Bohuslav Ostadal, Prague, Czech Republic
Giuseppe Ambrosio, Perugia, Italy
Grant N. Pierce, Winnipeg, Canada
Piero Anversa, Valhalla, USA
Shahbudin H. Rahimtoola, Los Angeles, USA
Robert E. Beamish, Winnipeg, Canada
Edson A. Saad, Rio de Janeiro, Brazil
Colin Bloor, La Jolla, USA
Ismail Sallman, Cairo, Egypt
Roberto Bolli, Louisville, USA
Bal K. Sharma, Chandigarh, India
Horacio E. Cingolani, La Plata, Argentina
Pawan K. Singal, Winnipeg, Canada
Naranjan S. Dhalla, Winnipeg, Canada
Bramah Singh, Los Angeles, USA
Raul Domenech, Santiago, Chile
Jan Slezak, Bratislava, Slovak Republic
Sidney Goldstein, Detroit, USA
Vladimir N. Smirnov, Moscow, Russia
Otoni Gomes, Belo Horizonte, Brazil
Edmund H. Sonnenblick, Bronx, USA
Chide Han, Beijing, China
Nobuakira Takeda, Tokyo, Japan
Wilbert J. Keon, Ottawa, Canada
Paul M. Vanhoutte, Courbevoie, France
Keld Kjeldsen, Copenhagen, Denmark
Stephen Vatner, Pittsburgh, USA
Jos M. J. Lamers, Rotterdam, The Netherlands
Richard A. Walsh, Cincinnati, USA
Terrence Montague, Pointe-Claire, Canada
Karl Werdan, Halle/Salle, Germany
Howard Morgan, Danville, USA
James T. Willerson, Houston, USA
K. Gopal Nair, Bombay, India
Magdi Yacoub, London, England
Official Partnering Journals of the International Academy of Cardiovascular Sciences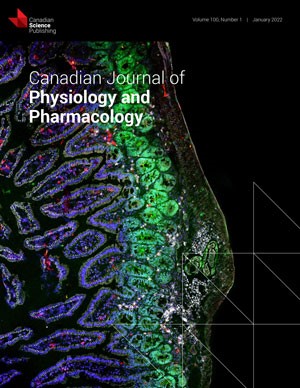 Editors:
Dr. Ghassan Bkaily
Dr. Pedro D'Orléans-Juste
Editorial Office:
Canadian Journal of Physiology and Pharmacology
Canadian Science Publisher
1840 Woodward Drive, Suite 1
Ottawa, ON K2C 0P7 Canada
Email: cjpp@cdnsciencepub.com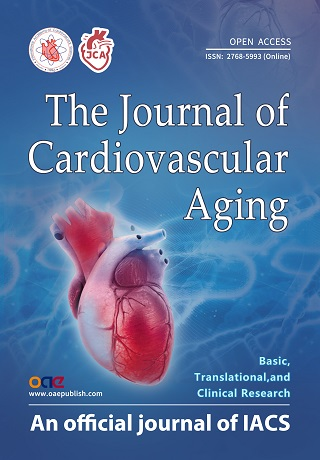 Editor:
Dr. Ali J. Marian
Editorial Office:
The Journal of Cardiovascular Aging
OAE Publishing Inc.
245 E Main Street Ste 107,
Alhambra, CA 91801, USA
Email: editorialoffice@cardiovascularaging.com; cardiovascularaging@gmail.com
Editor:
Dr. Amitabh Prakash
Editorial Office:
American Journal of Cardiovascular Drugs
Adis, Springer Healthcare
5 The Warehouse Way, Northcote
Auckland, 0627, New Zealand
Email: amitabh.prakash@springer.com
Editors:
Dr. Sidney Goldstein

Dr. Hani N. Sabbah

Editorial Office:

Heart Failure Reviews

233 Spring Street

New York, NY 10013-1578 USA
Email: Marjorei.Paran@springer.com